Recently released: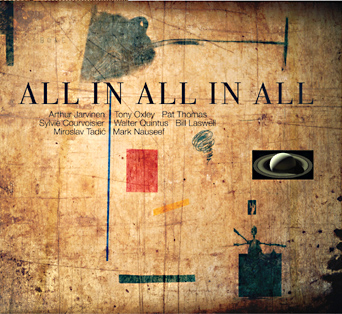 ALL IN ALL IN ALL has been released by Relative Pitch Records. An epic masterpiece featuring Arthur Jarvinen, Tony Oxley, Pat Thomas, Sylvie Courvoisier, Walter Quintus, Bill Laswell, Miroslav Tadić and Mark Nauseef. Commissioned by the WDR (West German Radio), masterfully recorded by Walter Quintus and composed by Mark Nauseef.
http://www.squidsear.com/cgi-bin/news/newsView.cgi?newsID=2054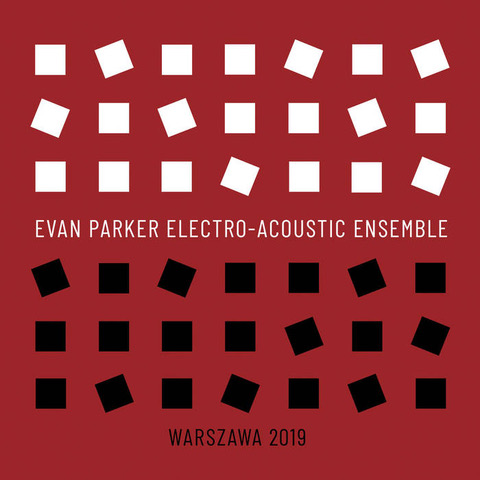 Recorded at the Ad Libitum Festival in Warsaw, Poland.
https://sluchaj.bandcamp.com/album/
warszawa-2019

Evan Parker - soprano
Matt Wright - laptop and turntable
Paul Lytton - percussion and analogue electronics
Richard Barrett - sampling keyboard
Paul Obermayer - sampling keyboard
Percy Pursglove - trumpet
Peter van Bergen - bass and Ab clarinets
Mark Nauseef - percussion
Sten Sandell - piano and synthesiser
Adam Linson - bass and electronics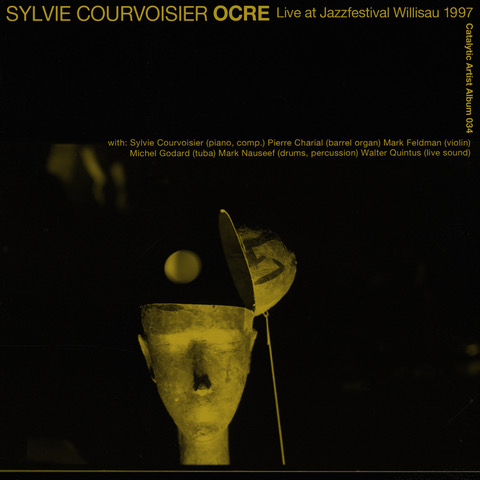 Recently released by Catalytic Sound.
Sylvie Courvoisier's OCRE
Live at Jazzfestival Willisau 1997
https://catalyticsound.com/
with
Sylvie Courvoisier (piano, composition)
Pierre Charial (barrel organ)
Mark Feldman (violin)
Michel Godard (tuba)
Mark Nauseef (drums, percussion)
Walter Quintus (live sound)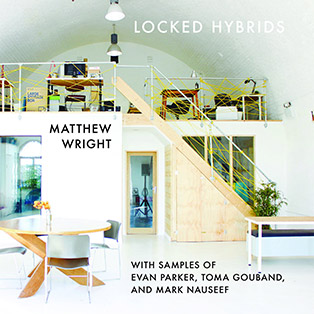 LOCKED HYBRIDS by British sound artist-composer-scholar Matthew Wright has recently been released by Relative Pitch Records. With samples of Evan Parker, Toma Gouband and Mark Nauseef collected during a 2018 recording at Arco Barco in Ramsgate, UK, Wright assembled LOCKED HYBRIDS during the 2020 lockdown. Using a mixture of software editing and Wright's own brand of improvised mixing with turntables and laptops, the resultant music is a blend of experimental hip hop, sonic art, improvisation and digital composition.
https://relativepitchrecords.bandcamp.com/album/locked-hybrids

PERSONAL NOTE, Nauseef's first recording for CMP recorded in 1981 has recently been reissued by GAD Records. Remastered and repackaged with new liner notes and photos from the recording session. Along with Nauseef, the CD features Joachim Kühn, Trilok Gurtu, Jan Akkerman, George Kochbeck Phil Lynott and Detlev Beier.
http://gadrecords.pl/en/portfolio/mark-nauseef-personal-note-cd/
A new EVAN PARKER release from psi compact discs features NAUSEEF playing metallophone based percussion and TOMA GOUBAND playing lithophone based percussion. as the wind was recorded in 2012 by genius engineer Adam Skeaping in the warm, natural acoustics of St. Peters, Whitstable, England.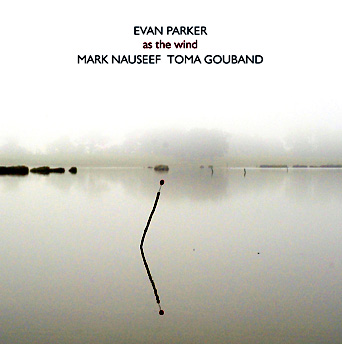 https://www.allaboutjazz.com/as-the-wind-evan-parker-psi-review-by-john-eyles.php
Esoteric has released a remastered version Jack Bruce's "Somethin' Els" with three tracks from Nauseef / Tadić collaboration "Snake Music"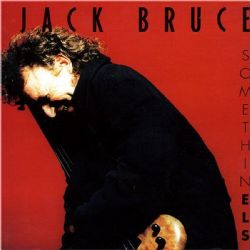 https://theprogressiveaspect.net/blog/2014/03/10/jack-bruce-somethin-els/
The prestigious WERGO record label released spaces & spheres featuring Stefano Scodanibbio, Markus Stockhausen, Fabrizio Ottaviucci, Tara Bouman and Mark Nauseef.
Recorded, mixed and mastered by Walter Quintus.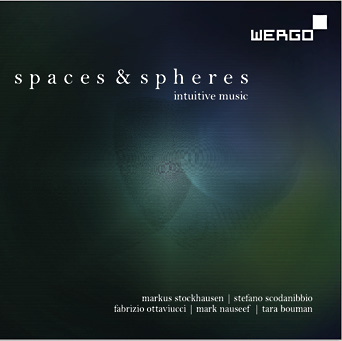 This is one of the last recordings made by contrabass virtuoso and composer Stefano Scodanibbio before his untimely death in January 2012. Scodanibbio's uniquely beautiful playing shines throughout the recording.

Stefano Scodanibbio (photo by Claudio Casanova)
---
Tzadik Records has released the CD NEAR NADIR
featuring Nauseef with Ikue Mori, Evan Parker and Bill Laswell.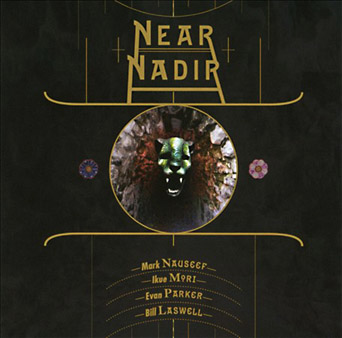 Words from Tzadik about the record:

Tzadik is proud to present this historic meeting of four major figures in the new music pantheon, each a master improviser and groundbreaking instrumentalist in their own right. Their work together is symbiotic, telepathic - the music powerful and sensitive, sustaining a hypnotic mood with great attention to detail and subtle nuance. Mixed to perfection by Bill Laswell, this is a landmark recording of electro-acoustic improvisation featuring four pioneers of the genre. Mindblowing!
ARCANA V has just been released. This book, which is volume five of a series of books edited by John Zorn, features writings by many musicians including Meredith Monk, Fred Frith, Terry Riley, Pauline Oliveros, Alvin Curran, Gavin Bryars, Mark Nauseef and others. Available from Tzadik Records. Here is Nauseef's article



Mark is featured on the new DVD release of composer and electronics specialist Ikue Mori. The DVD features animation by Mori with music by Mori, Nauseef and the virtuoso singer Makigami Koichi. The DVD, produced by John Zorn, has been released on the Tzadik label.
A short clip from the DVD and other information about KIBYOSHI
A new DVD release from PanRec titled Unlimited 23 is a documentary about the Music Unlimited Festival 2009
Shot in Wels, Austria, November 6 - 8, 2009
By Pavel Borodin pavelborodin.com
Film trailer:
http://www.youtube.com/watch?v=VTcYzaIVJjU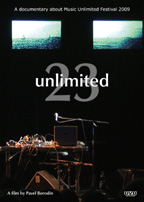 Featuring: Lotte Anker, Tony Buck, Sylvie Courvoisier, Chris Cutler,
Shayna Dunkelman, Peter Evans, Fred Frith, Lindha Kallerdahl, Okkyung Lee,
Thomas Lehn, Koichi Makigami, Phil Minton,
Ikue Mori, Mark Nauseef, DJ Olive, Maggie Parkins, Sara Parkins,
Zeena Parkins, Maja Ratkje, Hild Sofie Tafjord,
Kazuhisa Uchihashi, David Watson, a.o.
Two of Mark's recent performances at the Whitney Museum of Art in New York.
Both of these performances where part of the Christian Marclay exhibition.
Christian Marclay: Festival features multiple daily performances of Marclay's musical scores by individual musicians and ensembles. A veritable "Who's Who" of downtown and avantgarde musicians, these performers will interpret more than a dozen of Marclay's graphic scores. Please visit the exhibition website for more information about Marclay's scores, along with performers' biographies.
SCREEN PLAY
PERFORMED BY IKUE MORI, ZEENA PARKINS, AND SPECIAL GUEST MARK NAUSEEF
WED, JULY 28, 2010 4 PM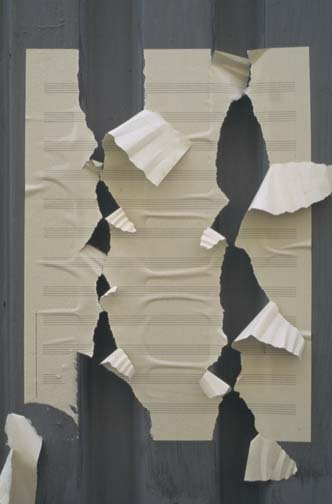 Christian Marclay, Graffiti Composition, 1996– 2002. Portfolio of 150 digital prints. Printed by Muse X Editions, Los Angeles, published by Paula Cooper Gallery, New York. Courtesy the artist and Paula Cooper Gallery. © Christian Marclay
EPHEMERA
PERFORMED BY JOHN ZORN, SYLVIE COURVOISIER, IKUE MORI, AND SPECIAL GUEST MARK NAUSEEF
FRI, JULY 23, 2010 7 PM
---

AIR, a new CD by Dave Liebman released by Vaju Productions.
http://www.vaju.org/page3/Dave_Liebman/Liebman/Air.html

ASPIRATION is the title of a new compilation produced by Bill Laswell and recently released on Metastation Records. It features Nauseef on a track with Persian singer Sussan Deyhim and Turkish ney master Kudsi Erguner. Others on the project include Carlos Santana, Zakir Hussain, Alice Coltrane, Pharoah Sanders, John Mclaughlin and the Dali Lama.
https://news.allaboutjazz.com/bill-laswell-aspiration

CITY OF LEAVES is the title of a new CD release from Iranian singer Sussan Deyhim. Nauseef is featured on one track along with Bill Laswell and Kudsi Erguner. http://sussandeyhim.com/



Mark can also be heard on the following releases and reissues

A four CD live box set VU FINAL 1971-1973 by The Velvet Underground. This collection released by Captain Trip Records consists of four different performances including one recorded in Lampeter, Wales which features Nauseef. This box set also includes liner notes by legendary Velvet Underground guitarist Doug Yule.

The CD release by Joelle Leandre recorded live in Le Mans France. Other musicians on this double CD include Maggie Nicols, Irene Schweizer, William Parker, Paul Lovens, Carlos Zingaro, Markus Stockhausen, India Cooke and Sebi Tramontana.
http://www.leorecords.com/?m=select&id=CD_LR_458/459

The recent CD reissue Of Joachim Kühn`s Nightline New York, recorded in New York City in 1981, features Nauseef with Kühn, Michael Brecker, Billy Hart, Bob Mintzer and Eddie Gomez. The CD has been released by OSCA (Japan) and IN-AKUSTIK (Germany).

A CD collection of recordings by virtuoso guitarist and composer Dusan Bogdanovic. The CD Yano Mori was compiled by Lee Townsend and includes various performances by Dusan including Byzantine Theme and Variations recorded in Japan by Todd Garfinkle which features Miroslav Tadić and Mark. http://www.allaboutjazz.com/php/article.php?id=5601

The double CD release Graffiti Suite, composed and conducted by Norbert Stein. The music is performed by the NDR Bigband with Nauseef as guest drummer. http://www.patamusic.de

A two CD set of re-masters of the Ian Gillan Band. Clear Air Turbulence from 1976 and Scarabus from 1977. This set is released by Demon Music Group

https://www.discogs.com/Ian-Gillan-Band-Clear-Air-Turbulence-Scarabus/release/4181679


DMG records have released two re-mastered reissue CDs with the Ian Gillan Band. "Child In Time", recorded in 1975 at studios in London, England and Montreux, Switzerland and originally released on LP by Polydor, was the first album by Ian Gillan after his departure from Deep Purple. Produced by Roger Glover.

Live At The Budokan by the Ian Gillan Band, was recorded at the famous venue in Tokyo, Japan on 22nd September 1977. This recording was originally released as a 2-LP set in 1977 by EMI.

Eagle Records has released two CDs of re-mastered studio recordings of the Ian Gillan Band. The 1976 recording Clear Air Turbulence and the 1977 recording Scarabus. Both were recorded in England and originally released by Island Records as LPs.


Angel Air Records has released four CDs of the Ian Gillan Band. Live At The Rainbow recorded in 1977 at the Rainbow Theater in London. Live Yubin Chokin Hall, Hiroshima 1977. The Rockfield Mixes, which are the first mixes of the "Clear Air Turbulence" release and Rarities 1975-1977, which is made up of various studio and live recordings.

Philip Lynott`s Solo In Soho ,which was recorded in 1978-79 and released on LP in 1980 on Warner Brothers, has been released on CD by Wounded Bird Records. Recorded in the Bahamas and England. Wounded Bird also recently released his second solo recording "The Philip Lynott Album" on CD. Recorded in 1980-81 and originally released on LP in 1982. These recordings also feature Gary Moore, Pierre Moerlen, Mark Knopfler, Midge Ure, Mel Collins and others.
Other News

Nauseef's transcriptions of various shamanistic drumming rituals of Nepal have been included in the book Shamanism and Tantra in the Himalayas by authors Claudia Müller-Ebeling, Christian Rätsch and Surendra Bahadur Shahi.The book is published by Inner Traditions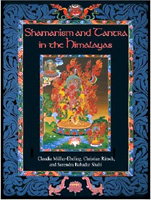 https://www.innertraditions.com/shamanism-and-tantra-in-the-himalayas.html


Mark's article Music Practice As Meditation appeared in the February issue of Percussive Notes, the journal of the Percussive Arts Society.

Another article by Nauseef is included in the newly published book THE DRUM AND PERCUSSION COOKBOOK: CREATIVE RECIPES FOR PLAYERS AND TEACHERS. The book is published by Meredith Music and Hal Leonard Publishing. Other authors included in the book are, among others, Peter Erskine, Bill Bruford, Valerie Dee Naranjo, Anthony Cirone, Robin Engelman, Bill Cahn, She-e Wu, John Beck and Glenn Kotche.

Nauseef has been included in The New Grove Dictionary of Jazz. Click here to see that entry.